About This eCommerce Podcast: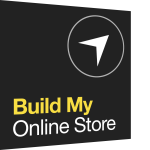 Volume 1 (2012-2014): The show originally began as an interview show with other eCommerce store owners that I found online, saw on Shark Tank, or met through various online communities that I'm a part of. Back then I was still working at a finance job at a large bank, and didn't leave until August 2013 after a year of running this eCommerce podcast. Shortly after I start my first store selling men's leather wallets (Baller Leather) which has a rocky start and takes a while to find any momentum.
Volume 2 (2014-2016): Travis Marziani, a member of my private eCommerce mastermind selling dance clothing comes on board as a co-host where we talk about our experiences running a store. I dropped the full-time interview format because I was getting burnt out on finding quality guests. We also switched the schedule to bi-weekly, and are much more selective with guests that come on the show. Now the content is a mix of blog posts and podcast episodes.
Volume 3 (2017 – Present):  Right now the podcast still focuses on digital marketing and e-Commerce – but there's a software element being added as I've gotten recent work experience at a SaaS company and will be making some of my e-commerce software tools in the future that will help store owners run their operations more efficiently.
BMOS eCommerce Podcast Episode List
#49: Magento and eCommerce Best Practices with Andy Etemadi from EYEMAGINE