Podcast: Download
HitTail is a tool that tells you the most promising organic search terms you should target based on your existing traffic. It analyzes your visitor stream in real-time and provides you with a simple list of precisely which keywords you should be targeting to maximize your organic search growth.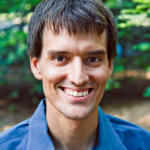 Rob Walling has been building web applications professionally for 12 years, and has worked as a consultant, a freelance developer, the development manager for the City of Pasadena, and a team lead for the world's largest prepaid credit card company. He lives and works in Fresno, California.
Rob has also helped thousands of founders grow their startups through his blog, book, podcast, newsletter, conference, and online startup school.
Topics Discussed:
What is HitTail?
How does HitTail work?
Cutting through the noise of Google Analytics
Why you should rank for variations of a keyword
What makes HitTail different from other keyword research tools
Customer segments that are benefiting from HitTail
Is HitTail right for your business?
Mentions in the Episode:
Episode Length: 16:28
Download Options:

Direct Download: Or right-click here and click "Save As" for a direct download
iTunes: Listen and subscribe on iTunes for free!
Android: Listen via Stitcher Internet Radio streaming
Blackberry: Listen via the Blackberry Podcast App
Zune: Listen via Zune
If you enjoyed this episode, leave a positive review on iTunes!