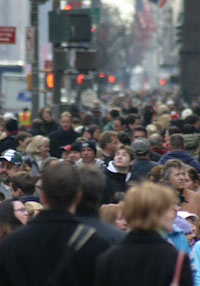 Having spoken in-depth to over 100+ e-commerce entrepreneurs on-air and privately, I've seen a multitude of business models that have annual revenues anywhere from $100,000 to $20 million.
As the landscape evolves, its fascinating to see the different ways people are utilizing e-commerce to make a living online – whether it's on Amazon, drop-shipping, manufacturing, or private labeling.
But on the other hand, you also have people who have the wrong mindset and just don't get it – yet.
The other day inside a private online group, a new store owner was frustrated about not making any sales after driving paid traffic to his site.
I took a quick look and immediately thought "Great, one of these sites again."
A 2-3 keyword niche site, super competitive pet product, keyword stuffing everywhere, and minimal effort put into the design, functionality, or presentation.
This included multiple missing images, broken video links, and even free shipping was spelled wrong.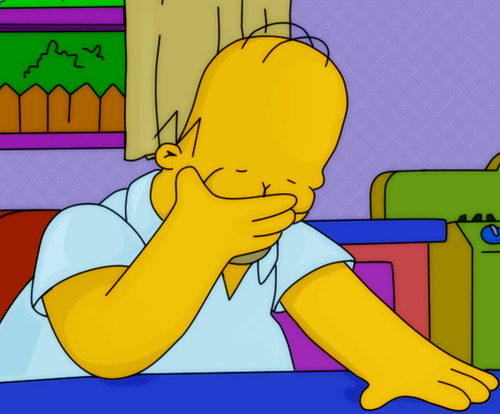 This echoed a recent conversation I had with Ian Schoen at Tropical MBA on how he's bearish towards these types of 2-3 keyword e-commerce niche sites. It may have worked a few years ago, but it's certainly no longer the case with how the search landscape is changing.
The faceless e-commerce store is dying.
Search is still important, but it's best utilized as one channel of your overall marketing strategy. Google is dedicating more and more real estate to paid ads, organic results don't show above the fold in mobile, and keyword data is taken out of your analytics.
You don't want to be a one trick pony when the next Google slap comes around.
In Episode #22 of the podcast, Brendan Tully talks about getting your business fundamentals down for long-term success before worrying about traffic, technology, or conversions. It's also what Tony Hsieh talks about in table selection, where poker players spend too much time and energy on playing the game, rather than picking the right table.
In this post, we'll dive into a framework on evaluating the current table you sit at, and how to find a new one that makes sense.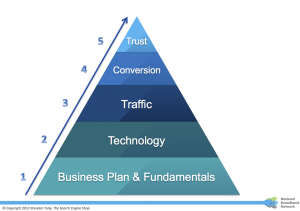 Seven Tables To Choose From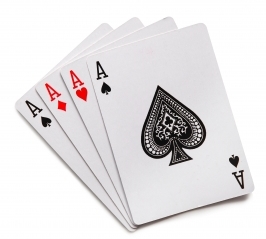 Each e-commerce business model has its pros and cons. Taking a long ball view, it's critical that you pick one aligned with your life goals and direction.
Do you want a business without manufacturing hassles? What's your expertise? What defines success?
These are just a few questions you'll have to answer and constantly revisit because everything you do costs a mix of time, money, and energy.
Certain business models like drop-shipping require relatively low investment in money to get started, compared to building a B2B business that's high on time and energy spent developing deep relationships with high-priced customers.
On the other hand, an Amazon merchant spends no time or energy in acquiring customers but it comes at the expense of lower margins and higher fees. There's no right path, and it's your decision to find one that aligns with your background and life goals.
In the meantime, let's take a brief look at the pros and cons of some e-commerce business models:
Manufacturing / B2C:
Pros: Higher margins, price control, unique product, and branding
Cons: Cash flow, inventory risk, and resource intensive
Examples: Diamond Candles, Original Moxie
Drop-Shipping:
Pros: Easy to start, no inventory risk, replicable across niches
Cons: Lower margins, no supply chain control, low barrier to entry
Examples: Right Channel Radios
Private Labeling:
Pros: Higher margins, branding, and less manufacturing involved
Cons: Finding resell rights, competing brands, and inventory risk
Examples: BOOM by Cindy Joseph
B2B / Wholesale:
Pros: Large order volume, repeat customers, long-term business relationships
Cons: Payment terms, inventory risk, lower margins
Examples: The Valet Spot, Portable Bar Company
Marketplaces (Amazon / eBay):
Pros: Large customer base, higher conversions, and existing infrastructure
Cons: Someone else's turf, low barrier to entry, and fee structures
Examples: Ty Roney, Brad DeGraw
Membership / Subscriptions:
Pros: Recurring revenue, predictable orders, and branding
Cons: Retaining customers and alienation of single purchases
Examples: Dollar Shave Club, Man Crates
Daily Deals:
Pros: Viral potential, massive scale
Cons: Ad fatigue, retention, and getting attention
Examples: Fab, Slickdeals
Evaluating Your Table

Back in my finance days, our research analysts would take a 40,000 foot view when evaluating a company within an industry. This involved combining two famous business frameworks called Porter's Five Forces and the SWOT analysis.
SWOT Analysis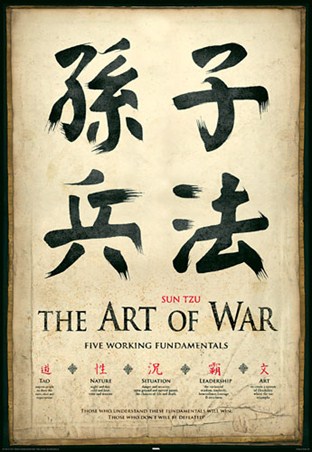 The SWOT analysis involves looking at one's strengths, weaknesses, opportunities, and threats for an "inside-out" view of your positioning and strategy.
From there, you can identify internal and external factors that are favorable and unfavorable.
Sun Tzu's Art of War is the first proponent of this model.
Let's say I manufacture and sell luxury teak wood furniture from Indonesia online. Here's how my SWOT analysis might look like:
Strengths (Internal): Woodworking, supply chain management, import/exports
Weakness (Internal): High shipping costs, inventory risk, time to market
Opportunities (External): Other woodworking verticals (chairs, souvenirs, canes, etc…)
Threats (External): Knock-offs, raw material regulations, and substitutes
Woodworking expertise (S) can be applied to a new product line (O) such as chairs, canes, and souvenirs. Experience in import and exports (S) could be offered as a service (O) to other furniture manufactures, becoming a new revenue stream with no inventory risk (W) and raw material costs (T).
For an entrepreneur with a drop-shipping business model, you can leverage existing knowledge of the supply chain (S) and consider sourcing your own products to get better margins (O).  If you can build a strong brand of phenomenal service and fast delivery (S), it will set you apart from the competition (T).
Most people understand these concepts and think about them informally. However by taking the time to put them down in a formalized SWOT analysis, you can come up with better ways to capitalize on your strengths and eliminate weaknesses or blind spots in your business.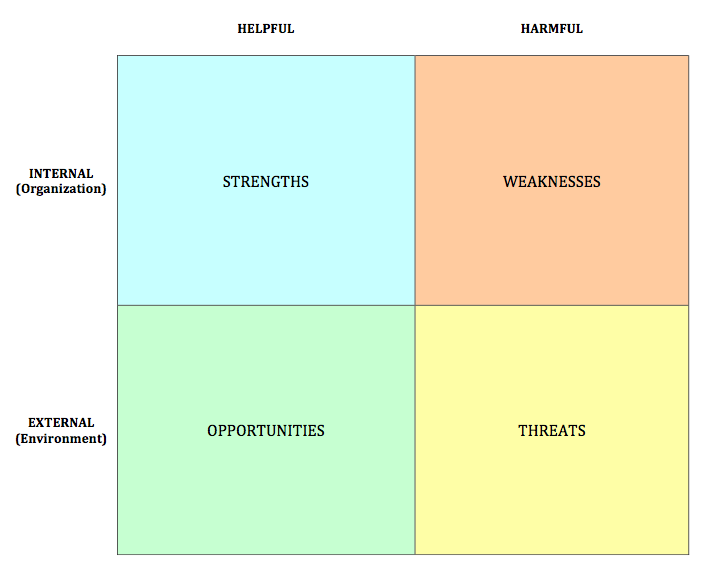 Porter's Five Forces
The other framework is called Porter's Five Forces, named after Michael E. Porter from Harvard Business School. His framework is used to evaluate industry attractiveness and power sources by taking an "outside-in" qualitative approach.
The SWOT analysis does not take market realities into consideration that well, so that's where the Five Forces comes in.
New Entrants: How easy is it to enter and compete?
Substitution: Do customers have other options?
Supplier Power: Can suppliers drive up my costs?
Buyer Power: Can customers drive down my prices?
Rivalry: How competitive is the market?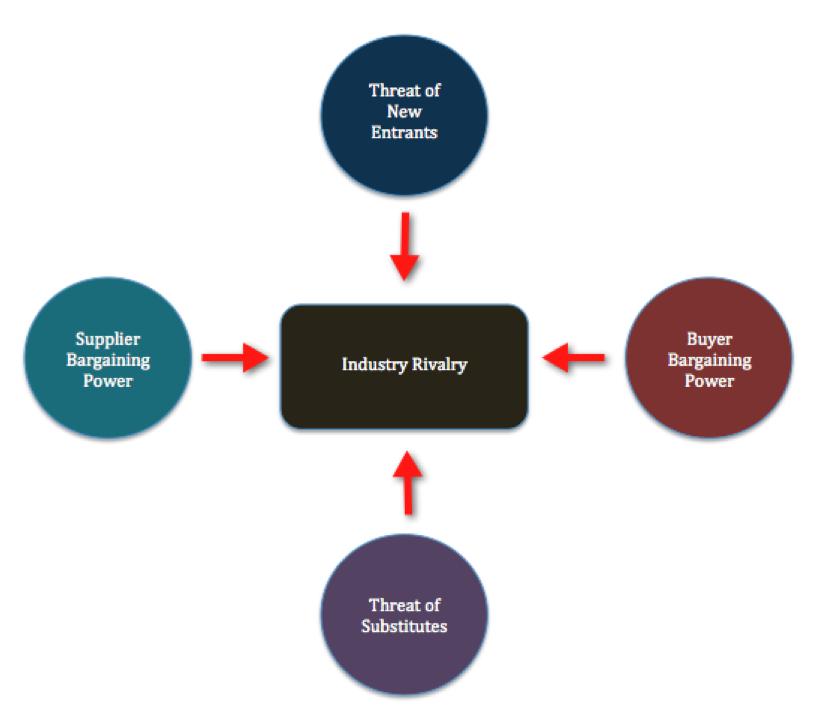 Porter's Five Forces gives you insight on the structural strength of your current position in the marketplace and an evaluation on potential opportunities you're seeking to enter. Let's go back to our Balinese furniture business as an example for the five forces analysis.
Positive: +
Neutral: =
Negative: –
Threat of new entrants: 
(+) Teak wood furniture is very hard to make
(+) Labor intensive to create teak furniture
Substitute products or services:
(+) Teak wool is a premium product
(-) Many alternative and cheaper options on the market
Bargaining power of customers: 
(+) Individual customer has no pressure on pricing
(+) Low information transparency on teak wood
Bargaining power of suppliers:
(-) Indonesian government regulates the supply
(-) Suppliers have many customers
Intensity of competition
(+) Products are priced at a healthy margin
(- ) High ad expense among manufacturers
In this example, it's clear that the suppliers and Indonesian government have the power within the marketplace.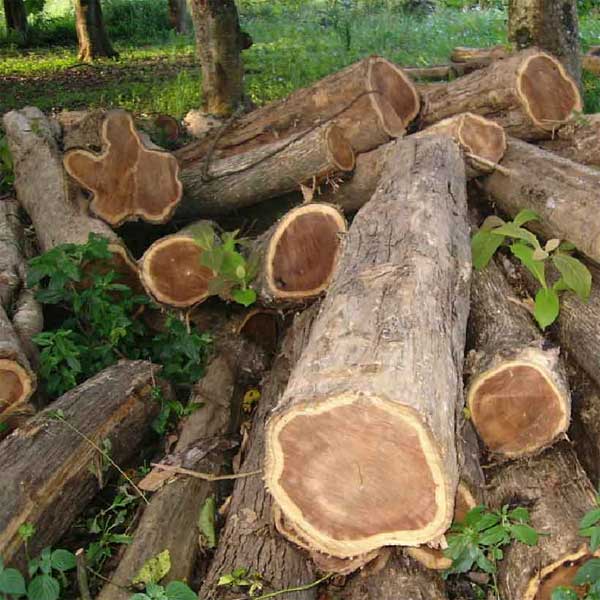 Upon more research, the teak wood supply is actually regulated by one company (PT Perhutani) and every tree taken down must be planted with a new one for it to be sold – the power dynamics couldn't be more obvious.
On Amazon, customers demand the lowest prices resulting in high competition and widespread use of repricing software.
If you're buying diapers, there are many substitutes available in the market with virtually no switching costs.
As a business owner, how can you increase your power with respect to each force?
If you're in a structurally weak position, the Five Forces can help you identify a stronger path or better market opportunity elsewhere. Combining this with the SWOT analysis, you'll have a powerful framework to help make strategic decisions with respect to your organization's strengths and profile.
For a drop-shipper that sells 300 SKUs of hunting gear he might consider niching down into hunting rifle scopes for better margins, or finding new revenue streams that are unique and brandable. This could involve how-to guides, instructional videos, and possibly a paid membership forum for hunting enthusiasts that can offset structural weaknesses in his business model.
The list goes on and on, which leads me to my next point.
The Convergence Of Business Models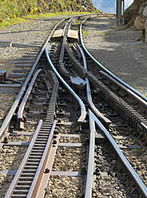 One trend I've noticed is that more and more entrepreneurs are integrating two or more business models to strengthen their position in the marketplace.
There are certain skillsets that are transferable into a new product, customer base, or distribution channel.
EarthSource sells tropical fruit online under their own brand, along with a wholesale channel to grocery stores such as Whole Foods. This allows them to reach a new customer base that has never connected with them online.
The Valet Spot manufactures valet podiums for hotels and restaurants, but have recently ventured into subscription software to move up the value chain. They are not only selling products, but also helping their customers run a more efficient and profitable business.
Brad DeGraw from FBA Hotlist sells dozens of products on Amazon and private labels his own weight loss supplements. His deep understanding of how the marketplace works enables him to find new product ideas and opportunities while increasing his overall business margins.
Even VC-funded Fab which was originally a daily deal site, turned into a hybrid B2B2C marketplace (as of late-2013) featuring boutique designer products you can't find anywhere else.
What strengths and opportunities can you capitalize on, while eliminating weaknesses and gaining a structural industry advantage that lies in your favor?
Action Steps

Spend some time profiling your online store in SWOT and Five Forces. It will provide a road map that reveals blind spots and opportunities you may have overlooked because it wasn't put down on paper.
Afterwards, take a look the other business models and think about how it can complement what you currently have. Chances are, there are other channels you can utilize to find more customers, get better pricing, or simply increase the frequency of purchases.
Download the SWOT worksheet here.
Download the Five Forces worksheet here.
Subscribe to Build My Online Store in your favorite podcast player, or check out the episode list of our eCommerce podcast.