Register Now! (closed)
By the end of the webinar, you will have multiple ideas that are ready to be tested out.
Format:
30-min: Presentation
15-min: Q&A Session
Date and Time:
Tuesday, December 18th, 14:00PM Eastern
Tuesday, December 18th, 13:00PM Mountain
Tuesday, December 18th, 12:00PM Central
Tuesday, December 18th, 11:00AM Pacific
Presenters:
(Registration closed)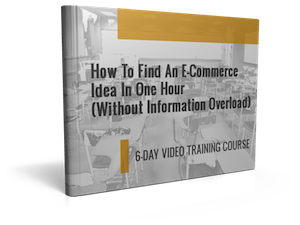 Background: Andrew Youderian quit his finance job in 2007 to build an eCommerce business that would give him the time, income, and mobility freedom he wanted. By 2012, the drop-shipping business generated over $1 million in revenue. Andrew now runs a blog called Ecommercefuel.com, where he helps other entrepreneurs with their journey in starting an online store.
Sign Up Below! (It's Free)

 
Registration closed