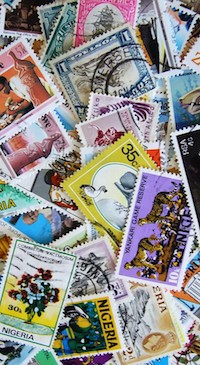 UPDATED on 12/6 thanks to Will Evans at Chiefs
As I get deeper into the manufacturing game and past the sampling process, the next question is – How do I get products to the customer?
In my first batch of pre-orders, I picked, packed, and shipped over 30 units by hand and it wasn't fun.
If you're considering shipping products from home, check out this story first.
For the past two months I've been talking to various folks on the solutions they're using, while hopping on a few calls with some fulfillment companies.
The most consistent feedback I've gotten is that there's no perfect solution.
Some fulfillment companies come with great service and rates, but their back-end software looks like it's from the 1990s.
Others have minimums and hefty fees that are not a good match for the bootstrapped entrepreneur. Amazon FBA is great if you're listing on their marketplace, but you'll have to pay an extra $2.00 for multichannel fulfillment and an unbranded box.
If your product requires assembly prior to shipment, it also adds another dimension of complexity.
Sizing Them Up

Starting off as a small e-commerce store, you want to get an idea of where you stand relative to other merchants they're serving.
Are they friendly to new start-ups? How much experience do they have working with other e-commerce stores?  How many packages are they moving every day?
Getting insights on shipment volume will reveal how you potentially stack up against other customers.
In a B2B environment, the amount of sales you generate for a firm is proportional to the amount of service and leverage you have over reducing rates and bending rules. You should ask them:
How many customers do you have?
What percentage are individual e-commerce stores?
On a daily average, how many packages are sent?
What percentage of shipments are domestic vs. international?
How much volume does the average customer move?
How much volume does your biggest customer move?
Receiving Inventory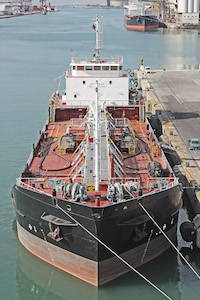 Most fulfillment companies are able to receive inventory from overseas, but you always want to double check.
International import duties can be quite complicated, so you want a team that's experienced with these tasks.
Each company also has their own inventory management software that syncs the SKUs with your online store.
When the inventory arrives, it's usually tagged through barcode labels your supplier includes with the shipment. If your product requires assembly, you'll also want to make sure they can do this before moving forward. Ask them:
What percentage of customers send inventory from overseas?
What packaging requirements are needed in receiving?
How should inventory be labeled?
Are there receiving fees? How do they work?
Do you work with customs brokers?
How long does the receiving process take?
Fees And Pricing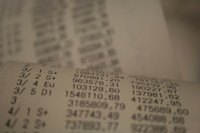 Most fulfillment companies I've spoken to have a small monthly fee, along with variable costs that scale with your shipment volume. The monthly fee can come as a storage or service fee.
Service fees may come in the form of account management, where you have a dedicated service agent to speak with if any issues arise. Others package it as a software fee for maintenance of their back-end that links with your e-commerce store. From the conversations I've had, this averages out to roughly $50-60-ish USD per month.
Storage fees are based on the amount of physical space used to store your product, usually determined by pallet size. Also be aware of on-boarding or API fees if your shopping cart is not integrated with certain fulfillment companies.
To get a clear idea of costs, geek out with an excel sheet and calculate your totals based on 100, 500, and 1000 orders per month. You should ask them:
Do you have storage fees?
Does the pick & pack fee scale with volume?
What monthly recurring fees should I expect?
How much do you charge for processing returns?
Do you offer custom assembly?
Shipping And Carriers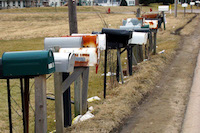 Depending on where your fulfillment center is located, there are various cut-off times for an order to be sent on the same day it comes in.
By knowing this, you can offer more transparent shipping information.
Get an idea of how many customers are shipping to wholesalers and what percentage of the daily volume it represents.
Wholesale orders can be quite complicated with different volumes, so you want a team that's experienced with these type of one-off tasks. You should ask them:
What is the cut-off time for same-day shipping?
Do you ship cases, boxes, or pallets to wholesalers?
What percentages of daily shipments are to wholesalers?
Do you offer gift-wrapping services?
How does international shipping work?
Who are your carrier partners?
How do you handle wholesale orders shipped with LTL by pallet or container?
Can I ship with all freight companies? (USPS, FEDex, UPS, DHL, etc…)
Can I ship with third-party account numbers with freight?
Technology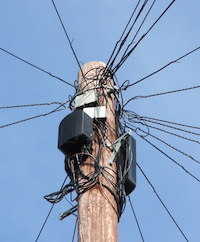 In this day and age, some mom-and-pop shops are still operating with excel orders that have no automation.
It's highly prone to error, and I would never subject myself to this type of torture.
Make sure your shopping cart integrates with their back-end and other marketplaces such as Amazon and eBay.
If you're expanding to those channels in the future, make sure the infrastructure is mapped out beforehand.
You'll also want an idea of how many other customers are on the same cart. Over the long-term, software upgrades are bound to happen so you don't want to be marginalized by any bugs or incompatibilities at the expense of bigger accounts they're serving.
Once a product is sent, getting the tracking number back into the system is critical. Customers expect tracking and if you don't have an automated method to reintegrate this, you'll be in for a world of pain. You should ask them:
What shopping carts do you integrate with?
How many customers are on the same platform as me?
Do you integrate with Amazon?
Is your technology/IT team based in-house?
Do you have shipping update emails? Are they customizable?
How often does your backend sync with an online store?
Does your backend upload tracking numbers after shipment?
Can I manually batch upload orders into your backend?
Can I demo your software?
Is your software cloud-based?
Will your software sync with my inventory on the shopping cart?
Customer Service And Returns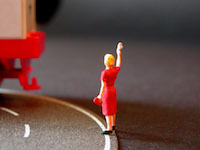 Unfortunately some customers just won't be happy with your product.
Depending on your economics, having a product returned to the fulfillment center may or may not make sense.
In addition, we are all human and mistakes. What is their error rate and process of fixing things? If things go wrong, can you contact them?
You should ask them:
How does the return process work?
Can my product be sent in custom packaging?
Can you insert custom materials like flyers and inserts?
If so, what is the storage fees for extra material?
What is your error rate?
What are your support hours?
What were some mistakes made, and how were they fixed?
What if my product is damaged, can you do quality checks?
Can I have a personal rep on call for any problems?
If so, how much will that cost?
Do you have a ticketing system for issues?
Exit Process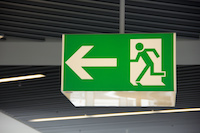 As a business grows over time, some partners may no longer be a good fit and it's time to part ways.
But before you're even on board, it's prudent just to get an idea of the timeline and processes needed to go separate ways with a fulfillment center.
You should ask them:
What is the exit process like?
Are there fees to close my account?
How long does it take to close an account?
Long-Term Vision And Mindset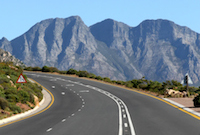 How does your fulfillment company treat their customers?
Are they passionate about helping start-ups grow their business, or do they prefer to focus on enterprise customers that move volume?
By having them describe what makes a good customer, you'll have a good idea if there's long term compatibility.
You should ask them:
How long has X company been in the fulfillment business?
What makes you different than the others?
What makes a good 3PL customer for your business?
Action Steps
Not every fulfillment company is created equal so it's up to you to do the homework to find the right one. The process will be tedious, but the alternative of making a wrong choice will cost you lots of time, energy, and money.
Subscribe to Build My Online Store in your favorite podcast player, or check out the episode list of our eCommerce podcast.
Good luck!