I've been an avid listener of podcasts lately, and found a few which will help grow your eCommerce business. Advice in these shows are grounded in real experiences or solid research, and below is a brief overview on why I like them, along with a few notable episodes that you should check out. All shows are free in iTunes or via download on their websites, so don't miss out!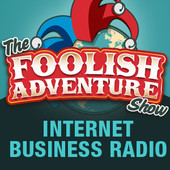 #1: Foolish Adventure
Host: Tim Conley
Why I Like It: Tim Conley shares his Jedi-level knowledge of marketing consulting from over a decade of experience. He has a wealth of knowledge from both offline and online worlds, so there's a very holistic point of view in marketing your business.
Publishing Frequency: Weekly
Website: http://foolishadventure.com
Notable Episodes: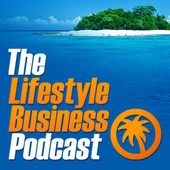 #2: Lifestyle Business Podcast
Host: Dan Andrews and Ian Schoen
Why I Like It: Dan and Ian share their journey of building a $1M business across multiple eCommerce products. They share their mistakes, successes, and lessons learned while providing a healthy dose of entertainment. Best of all, they run the business while traveling across Asia in Thailand, Indonesia, Philippines, and Vietnam. One of their businesses, Modern Cat Designs was featured on Episode 4.
Publishing Frequency: Weekly
Website: http://www.lifestylebusinesspodcast.com/
Notable Episodes: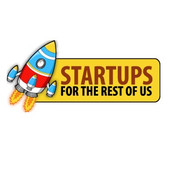 #3: Startups For The Rest Of Us
Host: Mike Taber and Rob Walling
Why I Like It: Mike and Rob have geared this show towards software and app development businesses, but many of the concepts can be applied to eCommerce stores too. With years of experience running multiple software businesses, their tech-angle view provides a nice tangent to the other shows I've recommended.
Publishing Frequency: Weekly
Website: http://www.startupsfortherestofus.com/
Notable Episodes: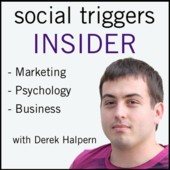 #4: Social Triggers Insider – Marketing, Psychology, and Business
Host: Derek Halpern
Why I Like It: There are plenty of academic papers about how people think, behave, and act. Unfortunately, none of that has been translated into an easily understandable and actionable format that can be applied to marketing. Derek breaks them down with guests to help turn traffic into subscribers, customers, and fans that will share your content.
Publishing Frequency: Monthly
Website: http://socialtriggers.com/
Notable Episodes: