eCommerce has become a vital part of people's lives. It may be due to the inherent convenience of shopping online. It could also be due to the current pandemic saddling society today.
Whatever the case, research suggests that more and more people are utilizing online shopping, with the figures steadily growing.
At the same time, the number of online stores is also increasing. If online shopping is as easy as pressing a few buttons on your phone, the same can be said for creating online stores.
There are many apps out there that help people easily create online stores and upload their products for selling. These include companies like Amazon, Lazada, Shopify, and so much more.
There are also other tools that allow people to create their own websites and online stores, away from the popular eCommerce sites. All you really need is a website, and there are tools out there that offer templates and easy steps to follow to create one.
However, it doesn't just stop with a website. There are many things that online stores need to be fully functional. One of the most important ones is the shopping cart.
What is a Shopping Cart?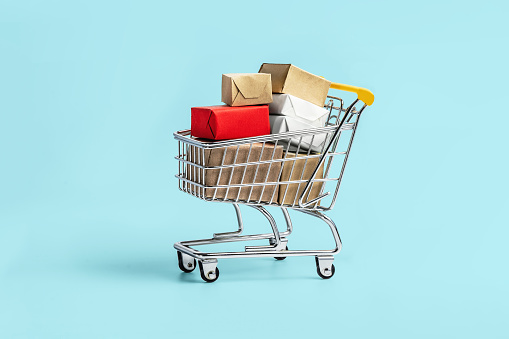 Whether in online shopping or the grocery store, the shopping cart roughly retains the same definition. It is a tool that people use to put items in.
This is generally true for online shopping. When a person sees a product on an online store and they want to save it for purchasing, they simply "add to cart". However, the shopping cart for online stores does more than just hold products.
For online stores, the shopping cart is a tool or a piece of software that facilitates the purchasing of products. It is a system that takes in payments, collects buyer's information, disseminates this information to certain merchants, and processes the payments.
As you can see, it does a lot of things for online stores. In effect without shopping carts in online stores, products cannot be bought and online store owners cannot profit.
If you are setting up your own online store, it may be relevant to discuss the two different types of shopping carts.
Types of Shopping Carts
Hosted Shopping Carts
The first type are the hosted shopping carts. These shopping carts are basically hosted by other companies. Since another company hosts it, this means that they are also responsible for maintaining and upgrading the server among other things. It also means that you are spared a cost since a third party hosts the shopping cart.
The beauty of hosted shopping carts is the ease of use. Once your store is created, all you have to do is sign up for the service.
Another benefit is that the hosting company takes on many things that you would no doubt be paying for if you opted to develop the shopping cart yourself. These include a developer, hosting, a IP address, and an SSL certificate just to name a few.
Furthermore, these shopping carts are usually very affordable in terms of upfront costs.
Hosted shopping carts also have their fair share of cons as well. For one thing, you are at the mercy of the company hosting the shopping cart. Think of it as a rollercoaster ride. When you sign in, you hop in for the ride that the company is directing. Whatever update they have – may it be favorable or not – will happen to your store as well.
You are also severely limited when it comes to the customization of your shopping cart, the look, and the various functions. The hosted shopping carts are already packaged. Its aesthetics and functions are rolled out to all clients.
While some companies do allow customization, for the costs, it may not be worth it.
Self-Hosted Shopping Cart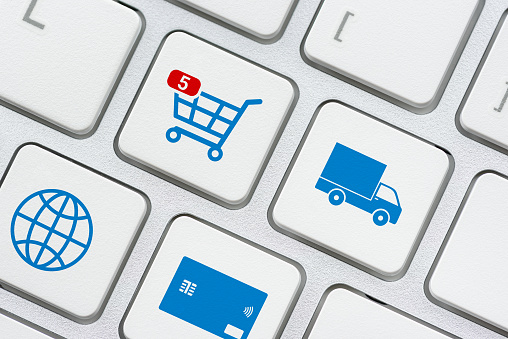 The second type of shopping cart is the self-hosted shopping cart. As opposed to the hosted shopping carts, as the name suggests, these types of shopping carts are hosted on your own server.
For one thing, it is very easy to use. All you really need to do is download and run the software. Another benefit is that it is largely customizable. From the look to the functions, you have the control.
However, in order to use the self-hosted shopping cart well, you either need to know what you are doing or have someone else that does. Since you have most control, you need to know the ins and outs of the cart, as well as have the skills to configure what you want to.
Best Shopping Carts
Shopify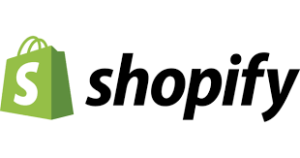 Let's start at the top. One of the best options you have for shopping cart software is with Canadian company Shopify. The company initially started with two friends wanting to sell their snowboards online. Fortunately, it blossomed into something bigger.
The biggest selling point of Shopify is how user friendly it is. It doesn't require any technical knowledge for you to use it well. You don't need to study programming languages or the like at all.
In terms of payment, their shopping cart is compatible with all major credit card companies. It also utilizes Shopify Pay or Apple Pay to ensure quick payment checkouts.
This doesn't mean to say though that these are the only payment gateways available. If you have your own, Shopify works well with over 100 other gateways.
A basic Shopify plan comes in at just shy of USD $30. This plan allows you to upload as many products as you want, but limits the number of staff to manage the store. The more advance plans can reach up to $300.
Shopify is a great shopping cart software that has most, if not all, of the functionalities that you need to set up an online store.
WooCommerce
The next option you have is WooCommerce. This specific shopping cart software is connected to easy website creator, WordPress. It acts as a plugin for WordPress.
Thus, all you need is a WordPress website. Together with WooCommerce, you can make any WordPress website into an online store.
In terms of set up, installing WooCommerce is a breeze. However, the one catch is that for full functionalities, you'll need to install more and more things into your WordPress website. If you have the knowhow and time, it really won't be a problem.
The good thing though is that the variety of different add-ons also add to the number of different functions that you can include in your online store. These include functionalities like inventory management and even connections to marketing tools like Mailchimp.
Bear in mind though that there are some add-ons that will cost money. Some of these costs are one-time payments, while others are on a subscription basis.
Magento
Finally, we have Magento. Magento is another free open-source shopping cart solution. Its "open-source" nature means that anyone can inspect and edit the code. This means that this is the solution geared to people who know how to program.
The prime benefit for using Magento is the sheer amount of customizability that you can do with it, provided you know how that is.
In terms of payments, it can process manual payments such as checks and money orders as well. This is a functionality that many other shopping carts don't have. You can rest easy knowing that it is also set up to work with other popular payment gateways like PayPal.
Magento can be hosted within your own server. This allows for you to control many aspects of its use.
Many big companies are currently utilizing Magento for their online stores. One example would be rubber shoe company Nike. Another important thing to note is that it is currently owned by Adobe.
Shop for Your Shopping Cart
We hope this article has proved helpful in understanding the functions of a shopping cart, why it is needed, as well as the various options available to you. There are many more shopping cart softwares available in the market today, and it is just a matter of finding the right one for you.
Find the right shopping cart for you and start your own online store now.
---