Welcome to Part 2/3 of the "How I Created A Product in China" series where I document my journey in sourcing a physical product and how to get into manufacturing.

If you missed Part 1, you can check it out here.
What Happened Last Time?
In Part 1 of the series, I discuss how I came up with the product idea, did some keyword research, found a supplier, conducted some due diligence, and got a sample made.
In this article, I'll share the experience of setting up the product for pre-orders, fulfilling them, and some future plans. Here is what you can expect:
Why Pre-Sell?
Who Am I Pre-Selling To?
Preparations for Pre-selling
Choosing A Platform
Backend of Order Management
Collecting Orders
Executing The Order
Fulfillment and Shipping
Lessons From Luxury
Is There Potential?
The $1M Question
But What If This Doesn't Work?
How To Get Into Manufacturing: Why Pre-Sell?
Cash is the lifeblood of any business – its needed to buy inventory, pay salary of staff, bills, marketing expenses, and much more. Once you run dry, there aren't many options left.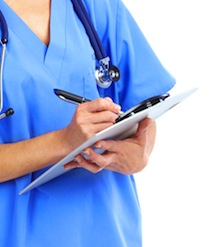 Some larger companies can raise money for runway, but the bootstrapped entrepreneur usually faces a bleak future when the bank account drops to zero, or close.
To understand the bigger picture of this post, I'll have to go over two finance concepts first – positive and negative cash flow.
Imagine a budding web developer named John that has to redo a website for $10,000 US.
The gig will take him one month, and he'll have to focus 100% on this project to make the deadline.
However, John agrees to get paid after completion and takes the gig with no deposit or money down whatsoever.
He also has other expenses towards running the business – bills, monthly software apps, a virtual assistant, and maintenance fees that will have to come out of the company's pocket (or his own) until the client pays.
This is called a negative cash flow cycle.
John might have enough cash in the bank, but this can become dangerous when money is tied up on a much larger and longer scale. In the products business, it's the horror story of a large retail customer putting in huge orders, only to pay you 120 days later.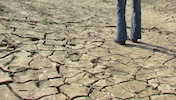 Consider the alternative of positive cash flow where John gets paid first for the work, or at least partially.
He could subcontract some of the work out, find more clients, and scale the business – which is obviously a preferred situation.
Pre-selling is the epitome of this concept, where you collect cash before something is even made.
But there's a bigger point to this.
Starting out, friends and family usually won't tell you something sucks just to prevent you from feeling terrible. They'll look like the bad guy crushing your dreams, and nobody wants to be in that spot.
OK – maybe my mother tried, but that's a story for another day.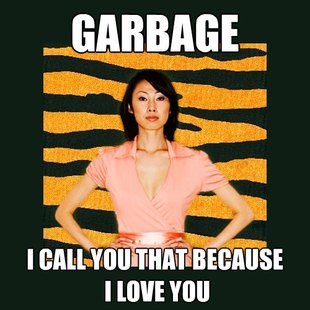 So how do you get feedback and validation?
You could ask people what they think about your product for months and months.
You could create some social media accounts to build outreach campaigns.
You could build the product and believe people will line up to buy it later.
All sound like pretty good ideas right?
No, not really.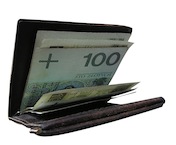 You should ask for the credit card – because nothing else shows greater support than voting with the wallet.
Yes, it's scary and you may feel guilty for taking money upfront.
But consider the alternative of spending years of your life, thousands of dollars, and endless nights creating something that nobody wants.
Ouch!
Unless you enjoy being a starving artist, business is fundamentally an exchange of value for money – and there's no better way to validate the value you provide by getting paid for it.
That's why I decided to pre-sell this product.
Although it's made of super high quality leather with great craftsmanship and a brand that I felt would resonate – these were still just assumptions floating around inside my head.
Who Am I Pre-Selling To?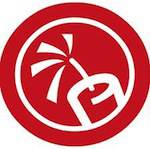 In Part 1, I mentioned how #balla was an insider expression in my mastermind group.
When someone has a business breakthrough, quits their job, or does something (Jodi Ettenberg got on Bloomberg) awesome – it's our way of congratulating them.
Given the nature of hashtags, it also added a very modern vibe only an internet savvy crowd would understand.
If I failed to get something this unique to resonate within a community, it probably wouldn't work for a larger audience.
But before all of this could happen, I needed to find out a number – the total dollars needed to make the first batch happen. This included:
Manufacturing Cost (per unit)
Shipping Cost (from supplier to me)
Shipping Cost (from me to customer)
Packaging Cost (per unit)
Credit Card Processing Fees (per unit)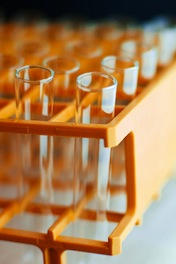 I didn't want to run this at a loss, but making a huge profit was not the point either. Proving the concept, determining marketability, and getting a small user base were the key objectives.
It's hard to say if this is the right path for everyone, but it seemed like a reasonable goal.
To get a handle on manufacturing costs, I asked my supplier for separate quotes of 30, 50, and 100 units to see how the costs changed as production scaled.
Fortunately, my manufacturer was kind enough to let me go with a minimum order of 20 units at a higher unit price for more flexibility.
I also asked the local post office how long it would take to ship a box from Taipei to London, New York, and Sydney – the three physical locations furthest from me.
The final numbers based off my estimates:
Manufacturing Cost (per unit): $18.00 USD
Shipping Cost (from supplier) $1.50 USD
Shipping Cost (to customer): $6.00 USD
Packaging Cost (per unit): $0.30 USD
Credit Card Processing (Stripe): 2.9% + $0.30 USD
E-Commerce Platform Fee: 2.0%
Total: Approx $28.00 USD per unit
With the quote from my supplier, I checked with Matt Kowalak from High Cappin' on the pricing – was it normal to get quoted this high starting out?
I know in Asia it's fairly normal to throw out a higher price, as both parties usually end up negotiating down to the intended price.
Matt said with only 20-30 orders, I really had no leverage and the relationship would start off on the wrong foot. This was a very common beginner mistake, trying to squeeze everything to rock bottom prices just because it's made in China.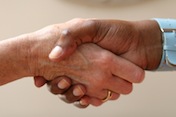 Since he's a pro that's been on the ground doing this for years, I took his advice and put this to rest.
Free shipping was also something I wanted to include because it causes huge friction in the shopping experience.
If people balk at paying for domestic shipping, I'd be a moron asking them to pay for international. Building it into the price just makes it easier for someone to say yes or no – which was the feedback I wanted.
In the end, I set the pre-order price at $47.00 USD with free international shipping.
High quality leather goods generally don't retail for any less than that, and it gave me some decent buffer to work with for extra inventory.
Preparations For Pre-Selling
With the manufacturing costs, shipping costs, and other fees all laid out – there were still a few other things missing to make this happen:
Product Photos
Product Video (if possible)
Descriptions and FAQ
Shopping cart / Order management
Credit card processing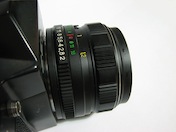 Spending hundreds of dollars on professional product photography didn't make sense yet, so I relied on my trusty iPhone 4.
To give people a better idea of the product, I made a video demonstration with my own passport, an old boarding pass, foreign currency, immigration forms, and some credit cards to show how it looked with everything inside.
I added some descriptions in the lower thirds to make the video look more professional, along with an animated intro I got for $5 on Fiver. With the tools and services that are available online, there's no reason for your multimedia to look like garbage now!
Afterwards, I wrote up a few bullet points about the product features, key benefits, and the story arc of the product – it was something I needed myself and wanted to share with a community that also enjoys my same passion for travel.
Choosing A Platform
The age old question of "Which shopping cart is better?" crossed my mind many times.
But having done an episode on that topic, I knew what to expect going in. Andrew Bleakley from Shopping Cart SEO recommends listing all the features you absolutely need, then narrow them down based on those requirements.
Usually it will come down to 2-3 carts, and then you make the decision after giving each platform a trial run – that way you don't end up tweaking a cart only to realize it's not what you need.
Here are the three key elements that I needed in a pre-order cart:
Speed – Could I get running with minimal copy, content, and design?
Order Management – Did it capture contact info and addresses for fulfillment?
Payments – Was it easy to accept credit cards and get started?
In the end I decided not to use Shopify, BigCommerce, or any other type of online store e-commerce platform.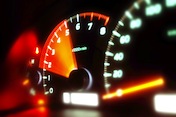 While they are easy to setup, all of them require some tweaking, additional content, and most importantly time to get the ball rolling v.s. a classic internet marketing tool – the landing page.
Getting caught up in design tweaks and modifications was something I wanted to avoid, as it just delayed finding out whether this idea would sink or float.
What I needed was a simple landing page that could collect pre-orders, accept credit cards, have some basic order management, and allowed me to get up and running ASAP within a few hours. I ended up with a pre-order platform called Celery.
Check out this video to find out:
How does this platform work?
Why did I enjoy using it?
How do payments work?
How much are the fees?
Who is it ideally for?
Backend Of Order Management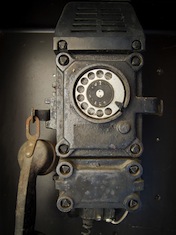 Since Celery integrated with Stripe and Paypal, I was pretty much good to go from Day 1. Stripe is an online payments processor that charges a fee of $2.9% + $0.30 per successful charge.
The rate is higher than conventional credit card processors, but there are no minimum charges, validation fees, card storage fees, or charges for failed payments.
Luckily, I've heard great feedback about Stripe and everything from signing up, linking the bank account, and merging it with the shopping cart was a breeze and done under 15 minutes.
To make sure things worked correctly, I also tested an order, a cancellation, and a refund with my own credit card. I also got in touch with their support desk to test the response time and see how diligent they were with their own customers.
You can tell a lot about a business by how they treat their customers – the last thing I wanted was one of my customers to run into an issue and have no idea how to handle it myself.
Collecting Orders
I launched a forum post in the mastermind, and put a deadline of two weeks to close pre-orders. This was a real deadline I set to decide whether to proceed or not.
If there were no orders – this idea was a dud and I was ready to throw it out the window. It's scary at first to put yourself out there like that, but since you are reading this it obviously turned out otherwise.
Within the forum post, I also created list of people that pre-ordered the product for people to see.  Besides having a central location to track customers, it also built some social proof into the product – every person that ordered brought us closer to the goal.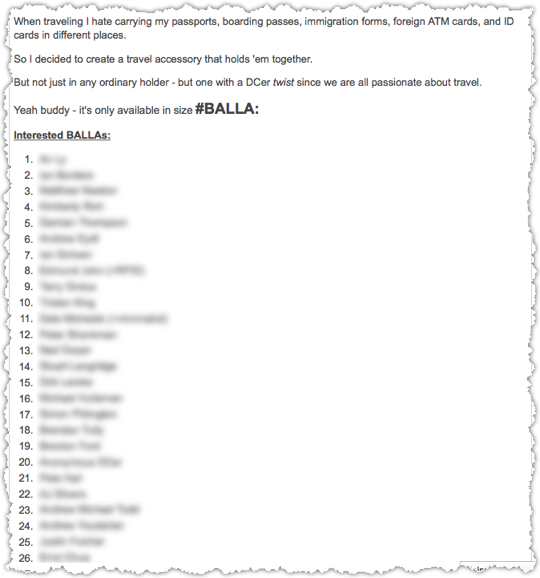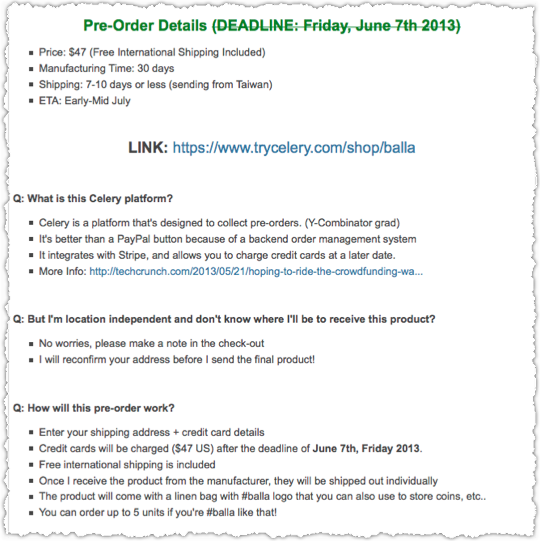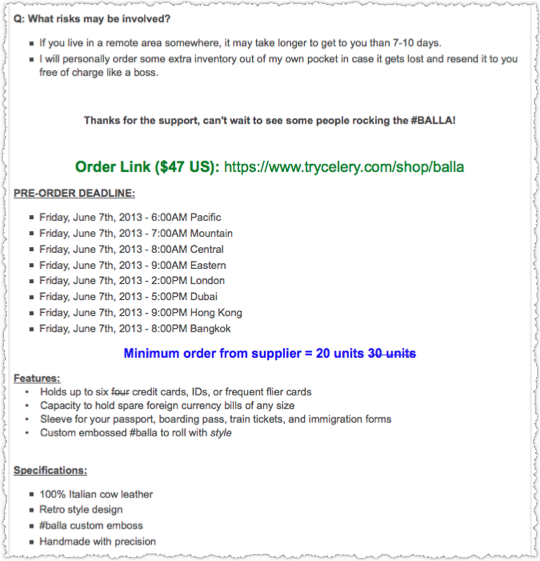 The first few days were quite agonizing, hovering around only 5-6 orders. But the end of the first week, we hit the goal of 20. A few customers actually ordered two units, which was awesome
So how did I do?

Executing The Order
Putting in the order with my supplier was the same process as ordering the sample via AliExpress. To double check everything –  I ran over all the specs, details, measurements, and intricacies over the phone.
As the late Oscar Wilde said – "When you assume, you make an ass out of you and me." Overlooking a detail and getting a shipment made incorrectly would be an incredible disaster.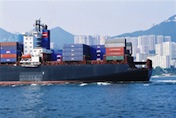 I got an estimate of 20 days for production time, but added a week on top to build in some slack. Bad things tend to happen due to Murphy's Law, so this was a precautionary measure.
You might think I'm a bit paranoid by now, but I consider it being diligent.
Pre-orders closed on June 7th, 2013, and I informed all customers that the product would ship around early July 2013. With extra margins built into the sale, I was able to order 10 extra units for a total of 30.
Fulfillment and Shipping
The orders arrived in early July as expected, and I needed to figure out the logistics on how to fulfill them. When I got the package, I took a few out to do some quality control checks.
It didn't make sense to open every single product, so I just chose about 6 or 7 to double check.
Remember how I said what can go wrong, will go wrong?
The initial color was different than the sample, which shocked me.
It was many shades darker, and it completely baffled me that my supplier would mess something like this up – I went through all the measurements, details, and design, only to forget double checking the color?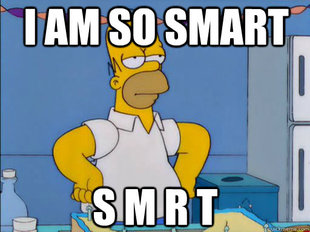 I rang them up to find out why, and turns out it was my own ignorance.
Authentic leather naturally changes color over time based on changes in humidity, frequency of usage, and the storage environment. Cheap leather that has plastics mixed in will look too shiny and unnatural.
The leather used in the original sample was already a few months old, and that's how the new products would eventually look over time.
Silly me.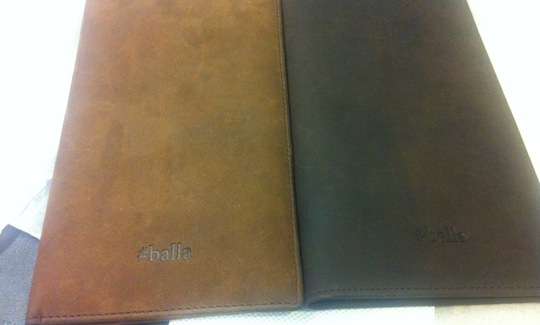 With that resolved, I moved on to figuring out shipping. As the volume was way too small, it was going to be done at home without a fulfillment center. Off the top of my head, I needed:
Cardboard boxes
Bubble wrap
Roll of tape
Shipping labels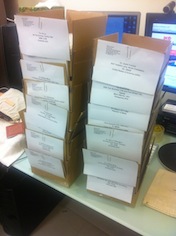 I never bought boxes before, but a quick Google search yielded a local packaging company that sold everything I needed. During my lunch break one day, I stopped by to buy a sample for $0.30 US.
To ship a product internationally, a customs form must be filled out for EACH unit. You'll need to declare the product type, the value, and purpose of shipment.
With a small amount this wasn't a huge problem – but it can become an issue sending 20+ products a day overseas. That would be 600+ forms per month, or 7,200+ per year!
From my conversations with the local post office, each country signs licensing agreements with other countries to keep international shipping economical. Shipping to the three major locations of New York, London, and Sydney only cost about $6 US via standard international shipping and takes about 7-10 days to get there.
Once I got the boxes, tape, and bubble wrap – it was time to get to work.
Fulfillment is one of the worst jobs on the planet – it's repetitive, requires attention, and is incredibly mundane. I had to cut literally 100 pieces of tape, just to prepare each box ready for shipment, and then cut more just to seal them and apply the shipping labels.
As Ryan Beltran from Original Grain said in a previous episode, don't confuse shipping one item with shipping one thousand.
However, words cannot describe the feeling of sending out the first orders of something you created. There is something magical knowing that you created this from an idea, and somebody out there you've never met before gave you money for it.
Steve Jobs said it the best back in 1995:
Lessons From Luxury
If there's one thing to take away from luxury brands, it's that they have insanely great presentation. You're not really purchasing the product, rather the experience of their brand.
Think Hermes, Salvatore Ferragamo, and Bottega Veneta – the amount of detail they put into the whole user experience is worth studying. Just walking into a store is like visiting another universe (almost).
Below is a receipt envelope from Hermes – while it's just a simple receipt you can get anywhere, the sleeve subtly hints that your purchase is extremely valued. Compare that to most stores in a large shopping mall where they just toss it into your bag!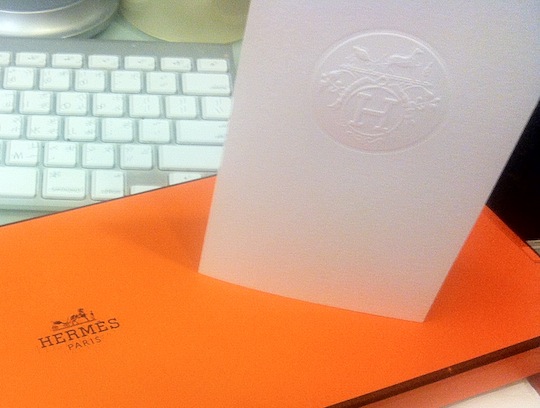 In another example, notice the amount of detail Apple puts into their products – from seeing it at the store, buying one, taking it home, and opening the box. Even Macbooks on display are tilted to a pre-determined angle to seduce you into buying one.
Taking these lessons home, I wanted to include something that would associate the greater experience of travel with the brand. I decided to create a collage of worldwide locations to be included as a thank you insert with the product.
I consulted with a local printer on professional print jobs and had the following takeaways:
Pros make their documents at 300 dpi (dots per inch)
Use Adobe Photoshop or Illustrator for best results
Avoid using laser ink-jet printers as they can't handle high quality prints
If you look closely, you can see the dots of ink from a low quality printer
Professionally printed jobs should have only smooth edges with rich colors
On the insert, I also included instructions on taking caring of the leather. Here's what it looked like in the end: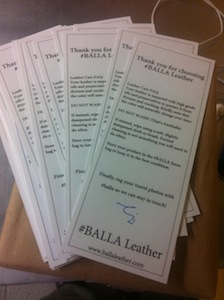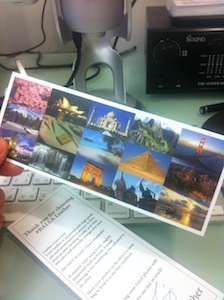 I included one insert with each product when I sent them out, personally signing each one. It was a huge relief, but the bigger question still remains…
Is There Potential?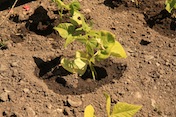 It was great to sell 20+ units, but could this be scaled into a bigger business under my own brand?
The current customer base is drawn from a close-knit group of 700 entrepreneurs. What options did I have to test this on a bigger marketplace?
1) Kickstarter: Crowdfunding is a great because it allows you to see within 30 days if the concept resonates and if it does – you can make it happen with a proven customer base.
If it fails, you've saved a lot of time, energy, and money.
Speaking to a few businesses that had successful Kickstarter campaigns, I learned that 80% of the work is done before the campaign. It's the process of reaching out, building relationships, and spreading the word that culminates into a big launch (the event).
If you do it backwards and launch first, you'll be in for a shock. Kickstarter is no longer an ATM machine as most people believe.
2) Amazon or Ebay: Paying a 15% royalty along with other fees sounds absurd, but you're tapping directly into the vast amounts of online shopping traffic.
Compare that to starting a brand new website, then building traffic for months and months and the tradeoff doesn't seem that bad.
However, the underlying risk is building 100% of your business on somebody else's platform. By doing so, you have to play by their rules and could get shut down any day.
From what I've heard, Amazon is great to have as a separate channel for distribution and high-priced, fast moving products tend to perform the best financially vs mass quantities of low margin products.
3) Adwords: The classic method Tim Ferriss recommends in 4HWW, an Adwords campaign involves driving paid traffic to the site and seeing how it does. But with my current price point and cost per click, the math wouldn't work out. Dave Huss from Episode #39 has a great post on a simple Adwords profitability test.
The $1M Question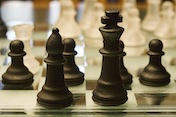 Tactics aside, the most important question to answer is – can I add value?
For a traveller, the last thing on their minds in-between carrying luggage, flight transfers, and countless hours spent at airports is to misplace a passport, ticket, or travel visa critical to their plans.
Taking a 40,000-foot view, the job of this product is to improve the whole travel experience by providing convenience, organization, and peace of mind.
But writing about leather products and wallets can only get me so far. How would this play out over the long term?
Another way to provide value is via information for the broader travel experience – opinions, analysis, tips, experiences, and insights. As the internet is fundamentally driven by content, it makes sense to adopt this as a long-ball strategy.
This means dipping in to the travel blogging world – but it's already really crowded.
Super crowded.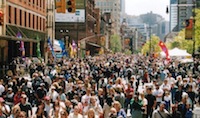 For starters, there's established players like Everything Everywhere, Nomadic Matt, Legal Nomads, and Wandering Earl.
But more importantly, would the business model be a blog that monetizes through an e-commerce store, or an e-commerce store that has a blog?
In essence, which method would be the primary vehicle of delivering value?
Also, who would the audience be?
A single and young professional on a business trip has very different needs and wants from a married couple taking their children on vacation for the first time.
There's no right answer, and it's something I will have to figure out and decide soon.
But coming back to things that matter, the next step is to gather some feedback from the first batch of customers that bought my product:
Why did they buy?
What were their first impressions?
What would they improve?
All of this would all be super valuable information that could be used into future marketing material, FAQs, and new product designs. It would also give me some key insights to who my customer actually is.
But What If This Doesn't Work?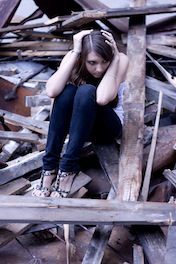 Yes, what if it fails?
Even after doing all my keyword research, getting a sample made, and having initial sales of over $1,000 – the resistance still finds its way into my head.
As a blog and podcast dedicated to e-commerce, it would be pretty embarrassing if I moved forward with this as an online store and failed. What would everyone think about me?
Unfortunately, the internet is filled with people talking about making money online without actually doing it the way they preach – and just thinking about the word guru gives me goosebumps.
It's like the weight loss expert who doesn't exercise, the finance adviser that doesn't take his own advice, or the protester that rallies against large corporations – while holding a Starbucks latte.
Without an online store I'm on a slippery slope down this path, and deep down it just doesn't feel right talking about running an online store without having one myself.
In the long-term, travel is also something that aligns very deeply with my personal values and I can see myself working on this for many years to come.
There's also plenty of synergy by providing opinions, insights, and analysis from running my own online store to share with you. Coming in with the manufacturing angle and sourcing my own products, there is definitely a wealth of content that I can continue to develop.
So for everyone else that hasn't started yet, not sure where to begin, or are stuck finding a niche – I'll leave you with this from J. K. Rowling:
It is impossible to live without failing at something, unless you live so cautiously that you might has well not have lived at all, in which case you have failed by default.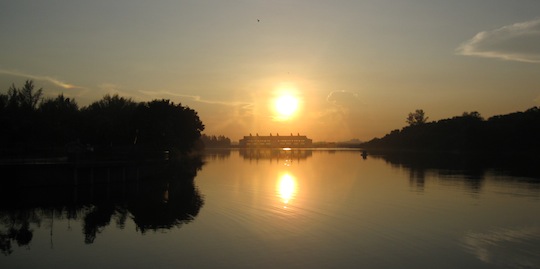 Check out Part 3 of this product development journey!
Subscribe to Build My Online Store in your favorite podcast player, or check out the episode list of our eCommerce podcast.