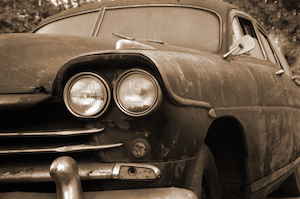 In 1980, a 34-year old man was broke and living in his car after a $500,000 investment deal to start a hair products business fell through.
Instead of purchasing the 100,000 units of shampoo and conditioner needed to launch the business, he opted for a sample run of only 10,000 bottles with a $700 loan.
The first task was to get the bottles made. He called up the supplier, downsized the order, and negotiated 45-day payment terms to get up and running. Once the bottles were made, he sent them to a screener where they printed the artwork in black and white at $0.02 per bottle instead of color at $0.07.
From there, he sent them to the filler for his first production run of shampoo and conditioner.
His product was unique in the beauty industry – instead of using two shampoos and more water to rinse your hair, they used a combined formula that saved people time and money. His conditioner could also be kept in the hair once applied, acting as a trifecta of moisture treatment, protein treatment, and hair protection.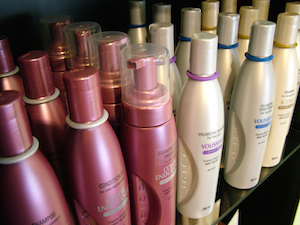 Having cleverly negotiated 45-day payment terms with every vendor, there was only two weeks until the first invoice was due. He then hit the streets, knocking door to door at every beauty salon he knew.
To save money on food, he would eat breakfast at a diner after 9:00AM where coffee, eggs, sausage, and a piece of toast was discounted at $0.99. In the afternoons, he would take advantage of happy hour margaritas also priced at $0.99, enjoying the free chicken wings and vegetables to feed himself.
At nights he would sleep in his car and use the public showers at Griffith Park in Los Angeles to stay clean. To make his business look legit, he had a British woman record an answering machine greeting at the company's phone number, while renting a PO Box as the mailing address.
He then hit the streets going door-to-door pitching his product, asking salons to buy 12 bottles with a 30-day money back guarantee.
"Why do we need your product? We already use L'Oreal, Zotos, and plenty of other brands that work fine."
"Yes, I understand your skepticism. But if it works the way it says it does and customers love it, you're going to want to recommend it. What if I held little class that teaches your stylists on how to use our product, while placing just six bottles of shampoo and conditioner on display, with the offer to return your money after 30 days if you are not happy. Is that fair enough?"
Some would say yes, and some would say no.
Refusing to take no for an answer, he would change the offer from six bottles, down to four, and sometimes two.
In those two weeks, he eventually hustled up 12 orders worth $2,000.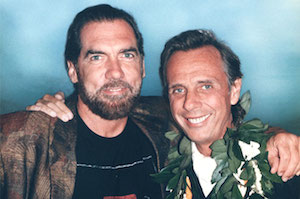 Thirty years later, John Paul Mitchell Systems would grow into a $600 million business, and John Paul DeJoria would go on to found Patron Tequila, House of Blues nightclub, and multiple other businesses in the pet, diamond, and natural gas industry.
He does this without a computer or email by choice, instead choosing to give people the personal touch they deserve via telephone or an in-person meeting.
It made me reflect on how I ran #BALLER Leather, Build My Online Store, and this whole movement about making a living online. Many of my peers here in Saigon are relaunching businesses, redesigning websites, going through rebrands, or moving into new markets all together.
Where will everyone be in 30 years, and would we still be working in the same businesses? If John Paul DeJoria could stay in the same game for over three decades, what was the key?
This led me down the Youtube wormhole of digging through his old interviews, presentations, and trying to figure out how his mind worked.
So here are three difficult questions that every entrepreneur must ask themselves. They go way beyond table selection, business models, or self-improvement as they really put your inner compass to the test.
Question #1: Do I Like What I Do, Who I Do It With, And Who I Do It For?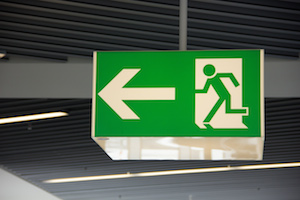 When most people start a business, it's about getting away from an old life script, dead-end job, or doing something you've always dreamed about.
But business is dynamic and things never stay the same. As your lifestyle values change over time, is your work consistently aligned in the same direction?
Former podcast guest and exceptional writer Mark Manson has gone through multiple rebrands of his business over the years. His website originally started out as a blog about his dating life, which transitioned into coaching, e-books, and a membership site. A few years ago he made another switch, changing the focus of his efforts to psychology, modern life, and culture.
Often times it's easy to get caught up in the details losing sight of the bigger picture.
"Long-Term entrepreneurship is liking what you do, who you do it with, and who you do it for. If you're not having fun, then you're only in the business to make some money." – John Paul DeJoria
Question #2: Am I Getting Paid In Money, In Mastery, Or In Meaning?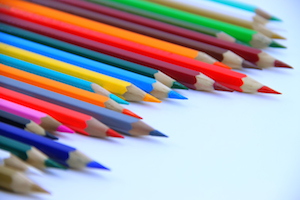 While backpacking around Southeast Asia in his early 20s, a young man asked a boy in the streets of India, "What do you want most in the world?" 
"A pencil," he replied.
Over the next five years, Adam Braun would travel through more than 50 countries handing out stationary to children across every continent.
From there he started a foundation called Pencils Of Promise, eventually quitting his management consulting job at Bain & Co. in 2010 to work on this full time. Pencils of Promise has built well over 200 schools worldwide, trained hundreds of teachers, and given countless children a chance for a brighter future through education.
In a recent conversation about his new book, he said "People can get paid in money, in mastery, or in meaning –  and ideally you want to get paid in all three."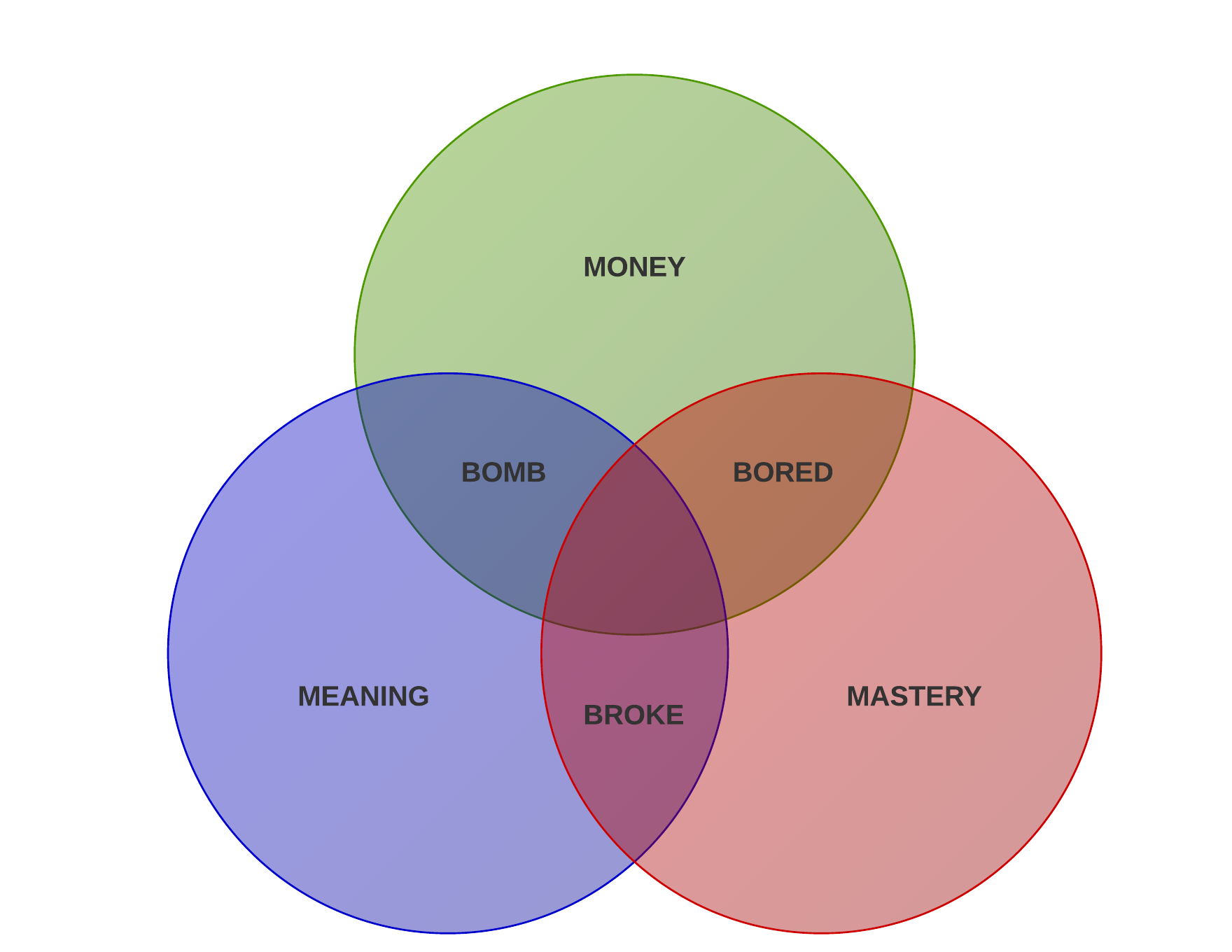 The starving artist finds mastery and meaning in their work, but struggles to get by on a day to day basis. The banker might have money and mastery in their field of work, but can't find meaning in being parked at an office all day. The dreamer that's fortunate enough to have money and a noble cause may never succeed because they're missing the mastery to execute and make things happen.
If you're unhappy with what you do, chances are there's something missing between money, mastery, and meaning.
Question #3: Am I In The Business Of Selling Or Reselling?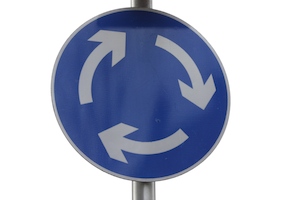 With constant distractions, notifications, apps, and an endless amount of content being posted online – attention is now a very expensive thing to acquire.
In a recent conversation with another e-commerce entrepreneur, I asked him how his business gained traction during the first year.
"If you're working hard to convince friends and family to buy your product or service, its an uphill battle. If they know you and won't buy, how can you expect a stranger over the internet to hand over their hard-earned cash?"
Ouch.
The easy part is getting lost in the latest copywriting tricks, optimization tactics, or info product. The difficult part is being brutally honest with yourself and recognizing that your product or service isn't good enough, didn't have the right marketing message, or isn't something people want.
As a service provider, are you getting referrals without soliciting previous clients? For an e-commerce store, are customers sending friends and family to check out your store?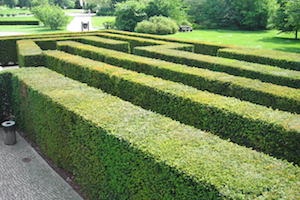 Every business has a number that determines a customer's lifetime value and cost to acquire them. These figures are dependent upon a variety of factors but in the end, you always want the lifetime value to be greater than cost of acquisition.
There's no point spending $10 to get a new customer when they only spend $5 with you – it's a loser's game.
Word of mouth is the cheapest form of customer acquisition and serves as a good indicator if your product or service is exceptional.
Two months ago I got an order from a customer based in Europe for one of my products at #BALLER Leather. I didn't think much of it at first, until a few weeks ago when he placed a repeat order worth over $600.
"You do not want to be in the business of selling, you want to be in the business of reselling." – John Paul DeJoria
The Hard Thing About Hard Things
These questions won't be easy to answer, but I think they're critical for everyone to use as a sanity check whether you're an entrepreneur or not.
The answers you get today might be very different in six months, a year, or decade from now and that's fine – because it's all about finding the right alignment and balance.
Question #1: Do I like what I do, who I do it with, and who I do it for?
Question #2: Am I getting paid in money, in mastery, or in meaning?
Question #3: Am I in the business of selling or reselling?
Subscribe to Build My Online Store in your favorite podcast player, or check out the episode list of our eCommerce podcast.